Life of Marie Clarac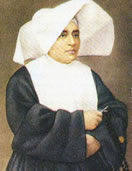 A precious heritage
Established on May 3rd, 1871, by Mother Marie Louise Clarac, the Congregation of the Sisters of Charity of Saint Mary is dedicated to providing those in need with spiritual and material assistance, especially the young, the elderly and the sick. The Congregation's involvement extends to hospitals, schools, missions and other charitable endeavours. Following is a brief history of its founder.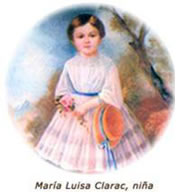 A predestined child
Marie Louise Angelica Clarac was born on April 6th, 1817, in Auch, France. From an early age, she showed great sensitivity toward the needs of others. One day, when she was still very young, she came home to her mother wearing soiled clothing and a pair of worn-out shoes. She had traded her dress and shoes with a beggar girl she had met. The seeds of an extraordinary life had been sown.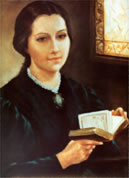 A life of kindness
"A good tree cannot bear bad fruit, nor can a bad tree bear good fruit… Therefore by their fruits you will know them." (Matthew 7:18-20). Marie put her good fruits to good work by choosing a life of religion and charity toward others. The woman who was later to found the Congregation of the Sisters of Charity of Saint Mary quickly became known for being a highly ingenious and remarkably driven woman.
Her sources of inspiration
Marie was initially inspired by the Daughters of Charity of Saint Vincent of Paul, toward whom she felt a strong affinity because of their work with the poor and the needy. Sister Marie Louise Angelica Clarac took the veil in 1842. In 1848, she left on a mission to Algeria, where she spent the following three years.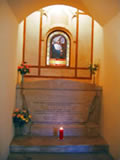 Destination: Italy
At age 37, she travelled to Turin, Italy, the city that would become her home and the focal point for her charitable work. In 1862, acting on the counsel of Saint John Bosco, Sister Marie Clarac started up several charities, namely, a nursery school, a school and an oratory. Her perseverance, humility and patience were eventually rewarded when, after a tremendous amount of hard work, the Congregation of the Sisters of Charity of Saint Mary came into being.
Mother Clarac died holily on June 21st, 1887, in Moncalieri (Turin).
On January 26th, 1981, Pope John Paul II confirmed the proceedings for her beatification.
Find out more about the Congregation here.